When leaving from a small local airport in Shang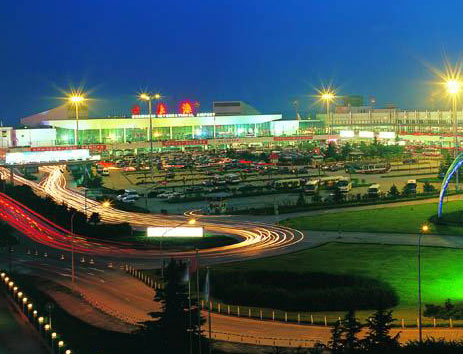 hai (about the size of our national airport in Norway...) this morning, I got into a rather bizarre situation. When reaching the check-in counter I was promptly dismissed (after standing in line with my fligh number over it, for quite some time). I was told to go to another counter on the other side of the hall. This was an interesting counter, not only because it had 4 employees sitting in a 2 Square meter space. It was interesting in the way it had about 20 angry screaming Chinese people around it. In the midst of the highly aggressive and high pitch screaming crowd (AHPSC), here I was trying to get a boarding pass. After a while I managed to navigate close to the counter and explain that I was sent from the counter on the other side, and that all I really wanted to do was to check in and get my boarding pass. After some more commotion from the AHPSC I finally got my boarding pass. Or at least I got the boarding pass for the first destination. I was told that I had to check in at Beijing for the rest of the way.
The reason?
A colleague of mine told m e that their software only has two fields for destinations... If you have more than 2 destinations you can't check in all the way. I would not be suprised if this piece of sofware was created using a waterfall approach...